Methven Experience Centre
Welcome to the Methven Experience Centre at the Auckland Home Ideas Centre.
Due to the recent extreme weather in Auckland our Experience Centre was unfortunately flooded, and is temporarily closed until further notice. Our team is working hard to get cleaned up and back to helping you build your dream bathroom space as soon as possible.
In the meantime, if you would like to arrange an online consultation, click here.
The Methven Experience Centre Team
Address: 165 The Strand, Parnell, Auckland 1010
Phone: 021 453 981
Email: [email protected]
Opening Times:
Monday - Tuesday: 9am - 5pm
Wednesday: 9am - 6.30pm
Thursday - Friday: 9am - 5pm
Saturday: 10am - 5pm
Sunday: 10am - 4pm
Meet The Team
Our team will be able to help you uncover your desired bathroom aesthetic and produce a space that truly expresses your individual style.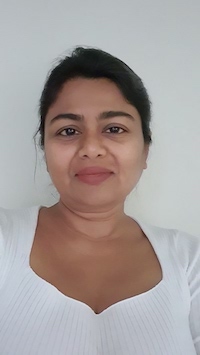 Sharmilee Nielsen
INTERIOR DESIGNER
Sharmilee is an Interior design graduate from the KLC School of Design, London, and has lived in Asia, Europe and now New Zealand. She has a strong architectural sensibility and loves creating inspiring and personalised spaces that resonate with her clients and enhance their everyday environment. She has a passion for all things creative and enjoys the collaborative process of interior design.
Don't Miss Out On Deals!
Sign up to our Newsletter: