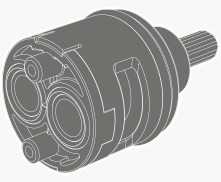 Ceramic discs
---
Ceramic discs offer reliable technology that ensures your taps work well, are safe to use and help you to conserve water.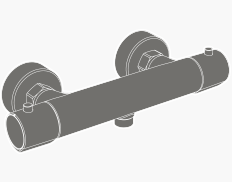 Thermostatic control
---
Set the Thermostatic control at the start of your shower to maintain a constant temperature - no matter what other taps are turned on.
Hyperflow™
---
Using the combination of a unique cartridge and unique port openings, Hyperflow™ maximises the flow of water on an equal low pressure system.